Det kan være svært at opretholde en sund livsstil i en hverdag med en del dårlige dage. Mon ikke de fleste af os kan genkende, at overskuddet er lavt på migrænedage og også dagen efter. Eller i perioder hvor migrænen tager over og overskuddet er på nulpunktet.
Det kan være uoverskueligt at holde fast i nye rutiner, da migrænen spænder ben gang på gang, så du skal starte forfra. Men med en smule planlægning og en justering af ambitionsniveauet kan du komme langt.
For hvem siger, at sundhed skal være hårdt og besværligt? Ville det ikke være en lettelse, hvis en mindre indsats kunne gøre en stor forskel?
Den gode nyhed er, at en mindre indsats rent faktisk, kan gøre en forskel. For eksempel ved at opgradere det, du indtager efter anfald til en sundere udgave. Du kan også justere på mængderne af det, du spiser og drikker.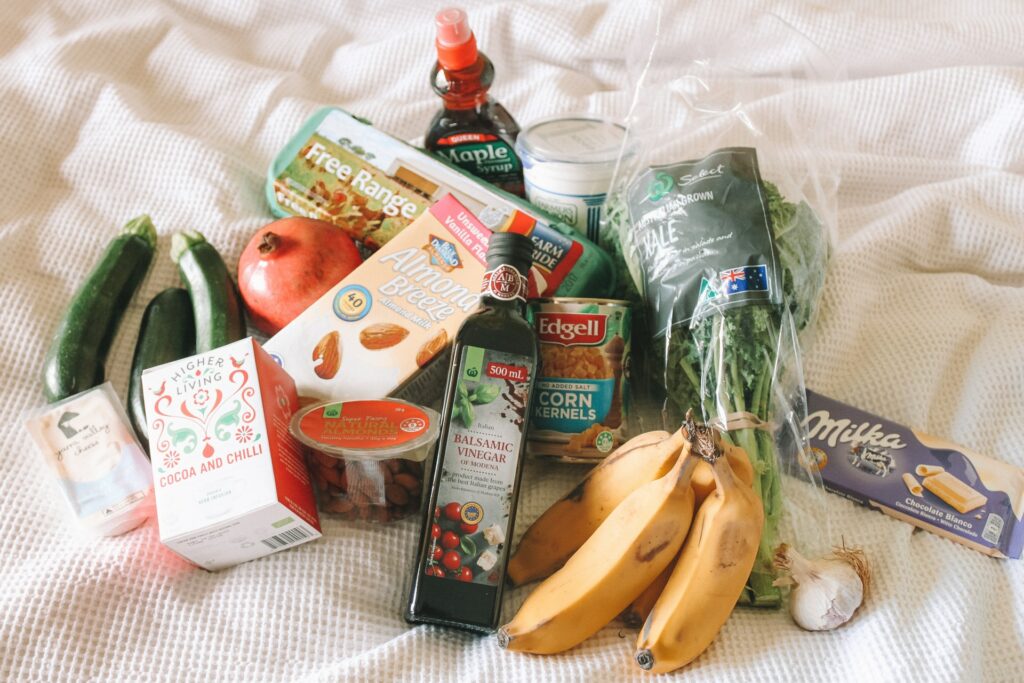 Du bliver, hvad du spiser og du spiser, hvad du køber
Du bliver, hvad du spiser og du spiser, hvad du køber
Sådan sagde Chris MacDonald engang i et interview. Og det udsagn giver god mening. Det du har i huset, er også det, der bliver spist/drukket.
Så med en smule planlægning, kan du købe det, som du har tænkt dig at spise. Og allerede når du køber ind, kan du tage sundere valg. Valg som både her og nu, men også på sigt har en betydning for din sundhed, din samvittighed og din vægt.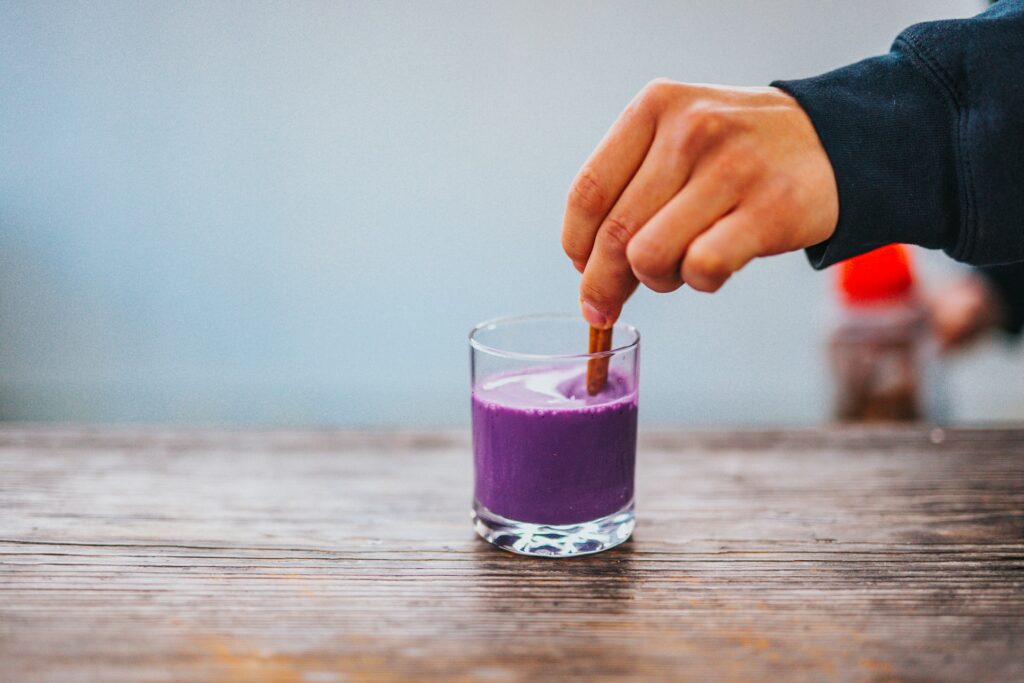 Inspiration til migrænevenlige snacks og en opskrift 
Her får du inspiration til, hvad du f.eks. kan have i huset af sundere alternativer, som tilfredsstiller lysten til sødt, salt og fedt. Som ofte er det, vi har lyst til op til anfald, men også efter anfaldet.
Læg mærke til, at der også er søde sager på listen, f.eks. vanilleis og cola, da jeg ikke er tilhænger af forbud. Har du en usigelig trang efter cola, hjælper det ikke med et glas vand. I stedet for forbud kan du tænke i mængder og f.eks. skære ned på mængden af cola, så du i stedet for at drikke 1 liter, drikker en dåsecola.
Over tid gør det en stor forskel for dit indtag af sukker, der jo som bekendt indeholder en del kalorier, men også for dit koffeinindtag. Koffein kan være en hjælp eller en trigger, når det kommer til migræne. Det er individuelt.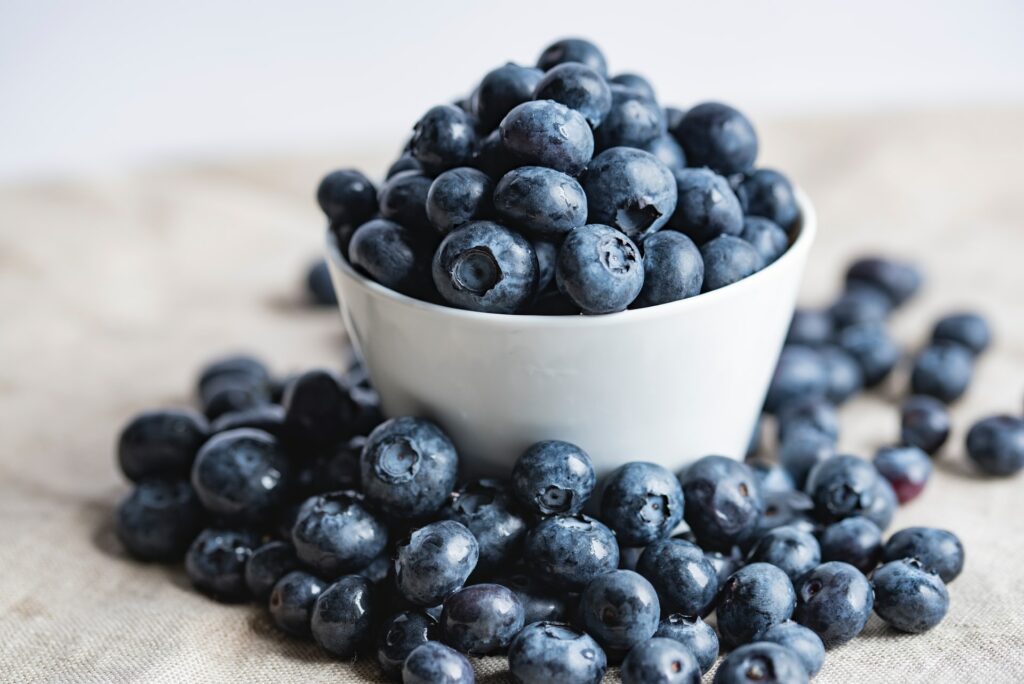 Migrænevenlige snacks, du kan have lige ved hånden  
Knækbrød med honning
Pære, æble eller blåbær (gerne økologiske, da sprøjterester kan give migræne)
Bran flakes med mælk og blåbær
Popcorn, som du popper selv med rapsolie. Salt dem efter smag.
Saltstænger (uden citronsyre – E330)
Melon. Spis den, som den er eller skær den i skiver og frys ned. Mange har glæde af kulde under/efter anfald og det er næsten som at spise is
Vanilleis (uden citronsyre – E330).
Drikkevarer
Vand
Danskvand (uden citrus), brug gerne mynte eller agurk som smagssætning
Grøn, hvid eller rød te
Smoothie af blåbær eller hindbær blendet med mælk og sødet med honning
Sort te (uden citrus), med mindre du reagerer på koffein
Kaffe lavet på mellemristede kaffebønner, med mindre du reagerer på koffein
Cola (med mindre du trigges af koffein), vær opmærksom på, at aspartam er en kendt trigger, hvis du drikker lightsodavand.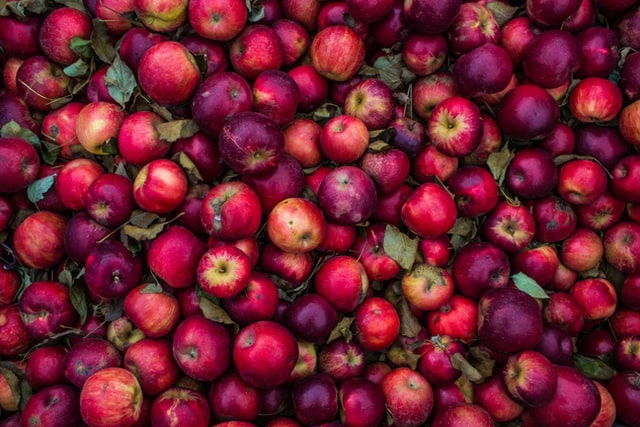 Saftige grovboller med æble og kardemomme 
Det skal du bruge (15 stk.):
5 dl vand
1/4 pakke gær
1 spsk. sukker
1 spsk. rapsolie
1 tsk. kardemomme
100 g havregryn
500-600 g hvedemel evt. mere
1,5 tsk. salt
1 æg
200 g groft mel, jeg brugte grahamsmel
2 æbler (gerne økologiske, da sprøjterester kan give migræne)
1 æg til pensling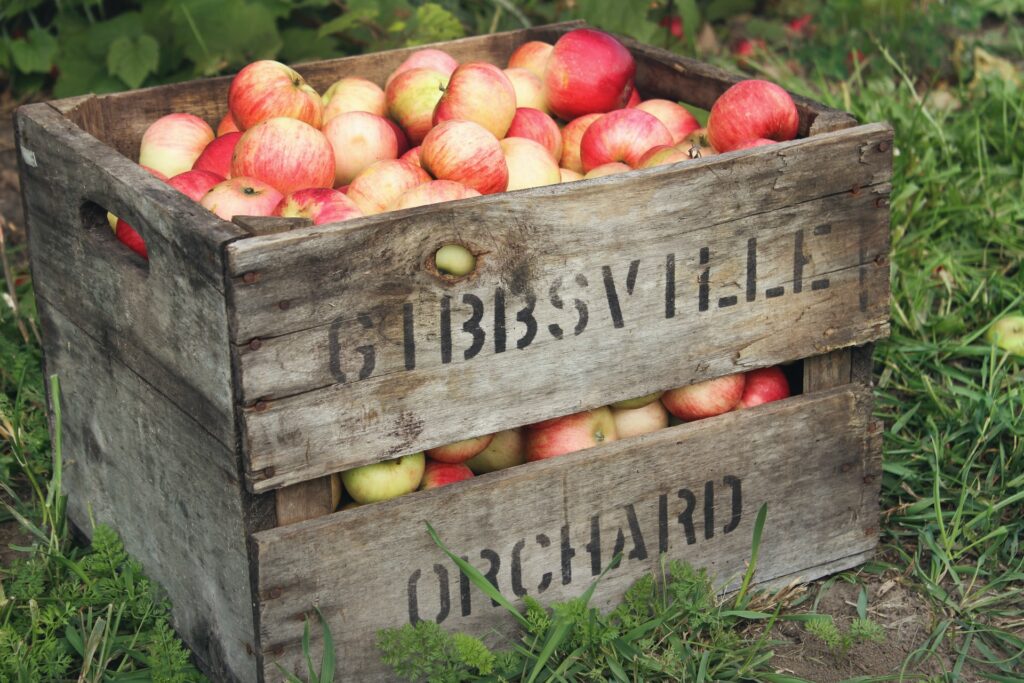 Sådan gør du:
Lun vandet, så det er fingervarmt.
Opløs gær i det lunkne vand. Tilsæt olie og sukker. Lad blandingen hvile, mens du vejer de øvrige ingredienser af.
Skræl og riv æblerne groft.
Tilsæt nu kardemomme, havregryn, halvdelen af hvedemelet, salt og det grove mel. Rør det sammen til en jævn dej. Du behøver ikke at ælte dejen.
Tilsæt æg, revet æble og resten af hvedemelet lidt ad gangen. Dejen skal have konsistens som en tyk grød.
Lad dejen hæve tildækket i mindst 4 timer i køleskabet. Gerne natten over.
Tænd ovnen på 200 grader (180 grader varmluftovn).
Beklæd en bageplade med bagepapir og form 15 boller med en spiseske.
Pensl med æg og bag bollerne midt i ovnen i ca. 20 minutter. Hold øje med dem undervejs. Ovne er forskellige.
Bollerne kan fryses og tages op, når lækkersulten melder sig. Frys dem ned, du ikke skal bruge, så snart de er kølet let af, så holder de sig saftige.
Spis bollerne med mild ost, honning eller marmelade (uden E330). Undgå jordbærmarmalade, da jordbær indeholder histamin. Spis f.eks. nogle gulerødder eller sukkerærter ved siden af. 
Velbekomme! 
Ps. Indlægget er fra Migræne danmarks medlemsblad, hvor jeg er skribent. Du kan læse mere om foreningen og blive medlem HER.