Måske er du en af dem, der lukker ørerne, når jeg (eller en anden) foreslår, at du skal være nysgerrig på din migræne og lære den at kende?
Det er forståeligt, da migrænen stjæler din tid og din energi. Måske orker du kun at beskæftige dig med den, når du er tvunget til det.
Det vil sige, når du har anfald, men hånden på hjertet. Det er ikke der, du har overskud til at være nysgerrig på migrænen og ofte kan du slet ikke tænke klart heller…
Men jo bedre du kender din migræne, dens forløb og symptomer, jo bedre bliver du også i stand til at forebygge og behandle den.
Nogle gange skal der dog en hel del til, at du går i gang med at få kigget migrænen efter i sømmene, so to speak.
Det er i høj grad også min egen erfaring. Først da migrænen fik mig lagt ned 16 dage om måneden og jeg samtidig gik ned med stress, begyndte jeg for alvor at kigge den efter i sømmene for at blive klogere på, hvilke mønstre der var uhensigtsmæssige i forhold til min migræne og ikke mindst, hvad jeg selv kunne gøre for at leve på en mere migrænevenlig måde.
Det vil sige på en måde, så jeg forebygger migrænen bedst muligt f.eks. ved at passe min søvn, få drukket nok vand, udelukke mine triggere i kosten og have klare grænser mellem arbejdstid og fritid, som er nogle af de ting, der hjælper mig.
I skrivende stund er antallet af mine migrænedage halveret, så jeg typisk har 6-8 anfald om måneden. Desuden er mine anfald meget mildere end før og kan for det meste behandles med medicin, så jeg kan fungere, selv på de dage.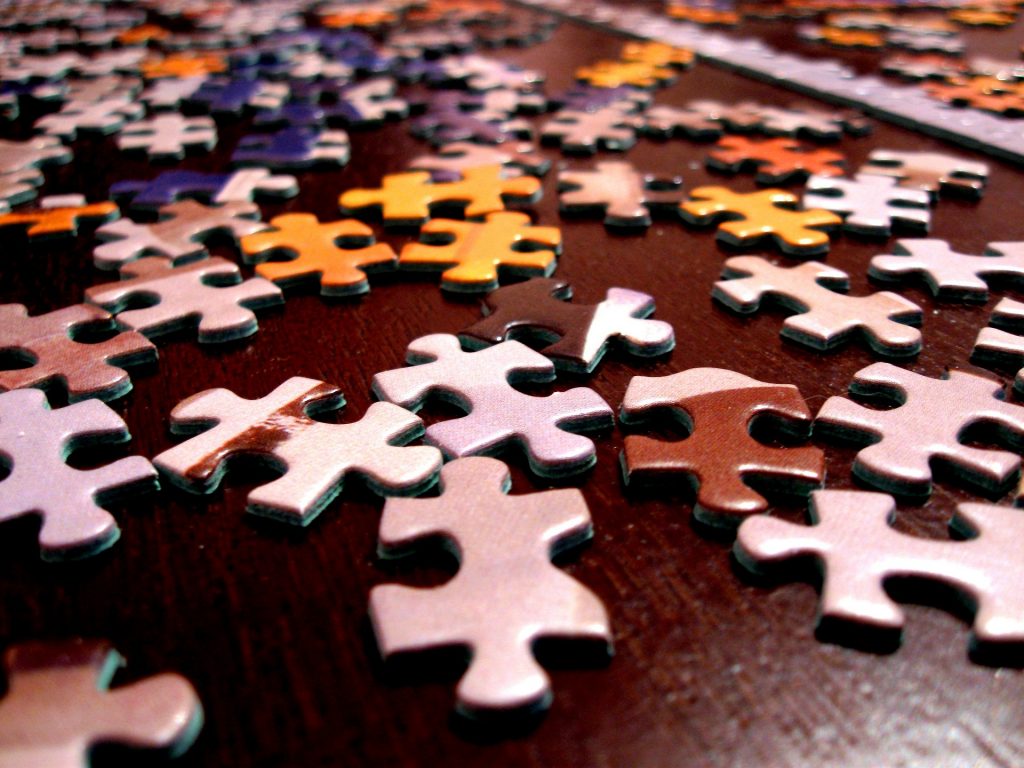 Måske ved du allerede, hvad der gør din migræne værre og hvad der hjælper dig?
Hvis ja, så er du allerede godt på vej. Og du kan gå videre i din søgen efter, hvilke andre puslespilsbrikker, der kan påvirke din migræne i en positiv retning.
Jeg ser migrænetriggere, altså alt der kan være med til at udløse et anfald som puslespilsbrikker. Dine "brikker" kan f.eks. handle om: ro, pauser, at turde sige nej, at passe på dig selv, at undgå tyramin i kosten, at bevæge dig i løbet af dagen, at tage tingene mere, som de kommer etc.
Triggere er én ting. Symptomer på, at et anfald er undervejs eller i fuld gang noget andet. Et anfald kan deles op i 3 eller 4 faser. Alt efter om du har migræne med eller uden aura.
Migræne er altså meget mere end hovedpine. Det er en neurologisk sygdom, der omfatter en række symptomer, der forekommer i de forskellige faser af migrænens forløb. Det der også kaldes migrænefaser.
Her kan du læse om den første migrænefase. Prodome eller før-migræne, som den også kaldes på dansk. Måske er der nogle symptomer, du kan genkende?
Når du kender migrænens forløb (migrænefaserne), og ved hvilke symptomer der er almindelige, kan du bedre håndtere din migræne og samtidig acceptere, at du har "underlige symptomer" uden at blive bange eller urolig.