Den klassiske mormormad indeholder ikke mange grøntsager, men vil du leve sundere f.eks. ved at spise mere grønt, så har jeg her lavet en variant af boller i karry, der opfylder dette.
Jeg har brugt kyllingefars til kødbollerne, der er mere magert end hakket kalv og flæsk. Til gengæld er der kokosmælk i saucen for smagens skyld, men du kan altid eksperimentere med at bruge minimælk i stedet, hvis du vil.
Saucen er ikke oplagt at lave i en migrænevenlig version, da en del af ingredienserne kan trigge migræne. Jeg har sat en * ud for de ingredienser, der kan trigge.
Vil du have migrænevenlig aftensmad, kan du i stedet stege kødbollerne som frikadeller og servere kartofler og en grøn salat til.
Eller bruge en af opskrifterne fra bogen "Mor med migræne".
Det er til gengæld oplagt at lave en stor portion, nu du er i gang og fryse ned til underskuds- eller travle dage. Bare du husker at varme saucen forsigtigt op, da kokosmælken ellers skiller.
Det skal du bruge (4 personer)
Kødboller:
400 g hakket kyllingekød
1 tsk. salt
1 æg
2 spsk. havregryn
1 dl mælk eller vand
1 tsk. spidskommen
En håndfuld revne grøntsager f.eks. pastinak eller squash
Karrysauce:
1 spsk. olie
1 lille løg*
1-2 fed hvidløg*
1 spsk. karry (eller mere/mindre alt efter, hvor stærkt du kan lide det) *
1 spsk. friskrevet ingefær*
1 tsk. gurkemeje
En knivspids chiliflakes*
1 skrællet og revet æble
2 revne gulerødder
1/2 revet squash eller 2 revne pastinakker
1 rød peberfrugt i små tern
1 dl vand
1 tsk. grøntsagsfond (jeg bruger den fra Touch of Taste)*
1 dåse flåede tomater*
1 dåse kokosmælk (gerne light)*
Salt, peber og evt. mere karry*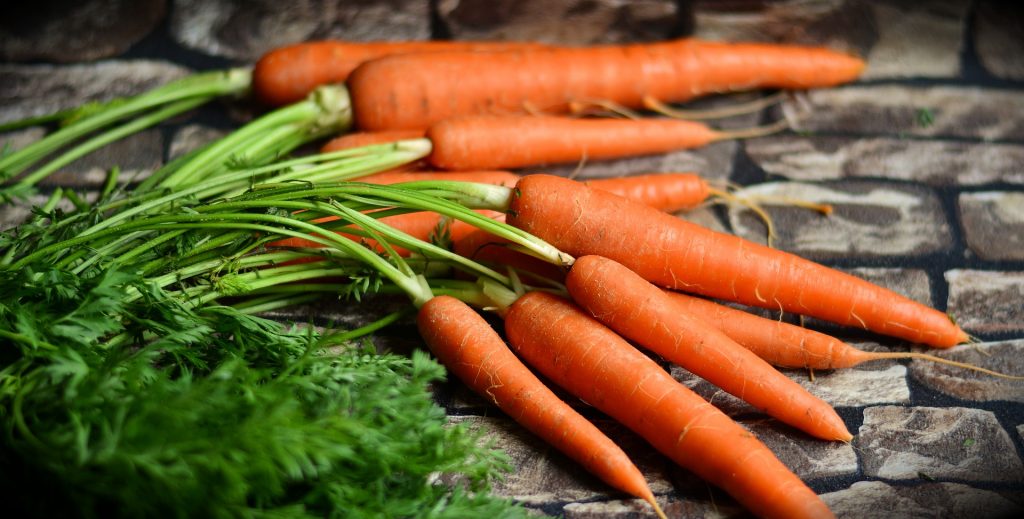 Sådan gør du:
Kødboller
Rør kyllingekødet med salt og tilsæt de øvrige ingredienser. Lad farsen hvile i køleskabet, mens du laver saucen.
Karrysauce:
Pil og hak løg og hvidløg fint. Skræl og riv ingefæren. Skræl og riv gulerødder, æble og squash/pastinak. Skær peberfrugten i små tern.
Svits løg, hvidløg, ingefær og karry i olien ved relavtivt høj varme. Hold øje, så det ikke brænder på. Tilsæt nu æble, gulerødder, squash/pastinak og en dl vand. Lad det simre ca. 5 minutter og tilsæt så gurkemeje, chiliflakes, grøntsagsfond, tomater og kokosmælk.
Lad saucen simre i minimum 30 minutter og lad den køle let af. Blend saucen ensartet med en stavblender og smag til med salt, peber og evt. mere karry.
Kog kødbollerne direkte i saucen, så får de en masse smag. De er færdige, når de popper op. Det tager ca. 5-6 minutter ved middel varme. Det er vigtigt, at saucen ikke koger, for så skiller kokosmælken.
Server med fulkornsris og evt. en grøn salat.
Hvem skal du invitere på boller i karry i den nærmeste fremtid?